Daniel Negreanu Talks WCOOP, Full Tilt, and WSOP Women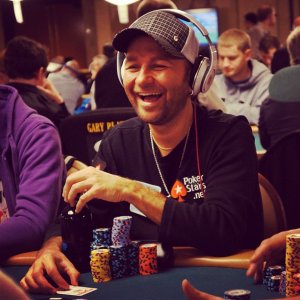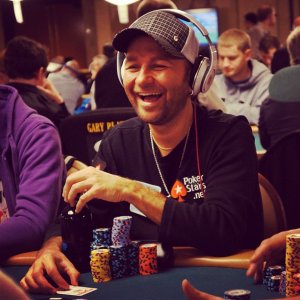 Recently, PocketFives caught up with PokerStarspro Daniel Negreanu (pictured), who was featured on ESPN's coverage of the World Series of Poker Main Event on Tuesday night and has been battling against players from around the globe in the site's latest running of the World Championship of Online Poker. We grilled Negreanu on a number of topics, ranging from the WCOOP to the women of the 2012 WSOP Main Event.

PocketFives: Tell us about your 2012 WCOOP so far.
Daniel Negreanu: I started off terribly. I posted my hands on the PokerStars Boom Replayer and kept watching myself lose every coin flip. I started off 0-for-16 in WCOOP events and had a good day on Sunday and cashed in three events. I knew I would turn it around. I looked at the hands that I was losing with and had faith I would turn it around.
PocketFives: As of Tuesday, Norwayand Canadawere tied with four WCOOP bracelets apiece, the most among any nation. Talk about why those two countries top the leaderboard right now.
Daniel Negreanu: When you think of Canada, it's a combination of Canadians and transplanted Americans. You'd think that Canada should be the dominant force in poker, so that makes sense. I think Norway is doing well randomly. There is nothing specific that would cause Norwegians to run really well in WCOOP. Often, we look at things that have happened and try to explain them, but it's probably just random.
PocketFives: What feedback did you give PokerStars to create this year's WCOOP schedule?
Daniel Negreanu: The main thing I liked was the Ante Up format, and there are two events like that this year. I hope people start to get used to it because it's a unique and fun event. You want to have unique types of events. The guy who creates the WCOOP schedule is a big fan of Ante Up because it's his creation. I think it's a more skillful form of poker.
PocketFives: You had a hot start to 2012 with PCA Super High Roller, Monte Carlo Super High Roller, and Monte Carlo High Roller final tables. Can those finishes help propel you through the rest of the year?
Daniel Negreanu: People underestimate luck and how important it is to have confidence. Once you win, you feel like it's supposed to happen. When you go through long dry stretches, you question what happened. You have a clear mind when you're winning. Everyone is human and doubt will trickle into your mind. Over time, you can figure out if you're playing badly or if it's just variance. You have to be good at self-analysis.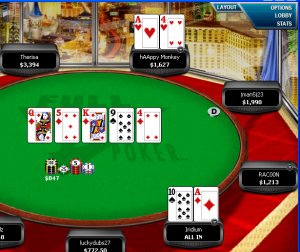 PocketFives: Can you tell us your thoughts about PokerStars purchasing Full Tilt?
Daniel Negreanu: Before PokerStars purchased the site, Full Tilt was talking to GBT for a long time. I said publicly that it was all a waste of time. Essentially, once the Tapie deal fell through, everyone was completely screwed. All the money: gone. Nobody was going to buy this company because they not only had to buy it, but they also had to pay back players. The only company that could save the day was PokerStars. They bailed the DOJ out by taking over Full Tilt. Now, PokerStars is the owner of two prominent poker brands. Now, people can trust Full Tilt.
PocketFives: Do you have any opinion on how the U.S. Full Tilt repayment processwill work?
Daniel Negreanu: It won't be as seamless as if PokerStars were handling it, but that's no fault of PokerStars. It'll likely be a process of players applying for their funds and I think it will take several months. If you haven't been honest with Uncle Sam tax-wise, there's also a potential penalty there. But, I don't think players will get a percentage on the dollar or anything like that. If they don't get 100%, it's because the DOJ took a piece, not because the money wasn't available.
PocketFives: There is a stark contrast in the makeup of the WSOP Main Event final tablethis year, with eight October Niners being Americans compared to just four last year.
Daniel Negreanu: Yeah, it's really surprising that, especially since online poker has been shut down in the U.S., of all of the years, it's this year. Overall, it's a shame because one thing that makes the WSOP so cool is all of the flags in the crowd and the international flair. If I were a producer this year, it would be tough. Before the final table was set, I had no idea who any of the final nine were. If I don't know who they are, then the American people won't know either. The ratings are definitely on iffy ground this year.
PocketFives: What was your impression of Elisabeth Hille(pictured) and Gaelle Baumannmaking the top 11 of the Main Event this year, but not making the final table?
Daniel Negreanu: That was a massive miss. It was such a shame that they didn't make the final nine. The Main Event was so close to having a really great final table and it ended up being a disaster. Elisabeth and Gaelle are both attractive women and good players.
Visit PokerStarsto play with Negreanu and company today!