PA Sunday Majors: Winter Series Begins With Overlays Galore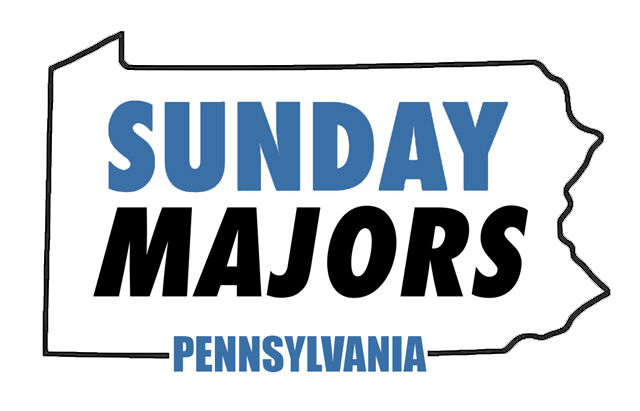 Online poker players in Pennsylvania saw a bit of a prize pool bump this weekend as the PokerStars PA Winter Series kicked off with bigger guarantees. Instead of the usual $100 buy-in Sunday Special, players got to take a stab at a $200 buy-in event with a $50,000 guarantee.
The Sunday Special SE drew 246 total entries from 175 unique players but still fell $4,244 of meeting the $50,000 guarantee. 'FrosyTheProsty' earned $9,617.42 for the outright victory while 'and_porter' took home $7,168.35 as the runner-up. Third place finisher 'chrisc15201' had to settle for $5,343.01.
The Sunday Warm-Up also had an overlay – but it was just a single player's worth of buy-ins. 274 total entries from 210 unique players pushed the collected prize pool to $7,480.20 – just $19.80 short of the $7,500 guarantee. Topping that field earned 'wnunley' a $1,426.04 score while 'hefnerrrr' fell one spot short and took home $1,045.13. 'TABLECAPTAINNN' banked $766.08 as the third place finisher.
The overlay theme continued in the $10 Sunday Storm. Drawing 463 total entries from 327 unique entries meant the collected prize pool fell $786.70 short of the $5,000 guarantee. 'seanm972' beat 'Tucker16206' heads-up to win $892.96 while the runner-up banked $627.60. Bronze medalist 'PetCheetah101' earned $441.28.
The biggest buy-in event on Sunday's slate managed to avoid the overlay curse. The 38 unique entries accounted for 55 total entries and build the prize pool all the way up to $12,815, beating the $10,000 guarantee. 'deadtosolve', who started 2020 with back-to-back wins in the Sunday Special, added a Sunday High Roller title to his growing collection and $4,570.37 to his bankroll by topping the field. 'CL91129' earned $2,818.43 as the runner-up while 'WallsTalkin' rounded out the podium finishers and earned $1,738.06.
The Winter Series $30 Mini Sunday Special cruised past the $15,000 guarantee thanks to 740 total entries from 532 runners. The lion's share of the $20,202 prize pool went to 'BigBetBully' who got $3,440.29 for the outright victory. 'Myrmidon45' ended up with $2,521.40 as the second place finisher and 'Slevidge' earned $1,848.18 for falling two spots short of a victory.
PokerStars PA $30 Sunday Warm-Up
274 entries (210 entries, 64 re-entries)
$7,500 prize pool ($19.80 overlay)
wnunley – $1,426.04
hefnerrrr – $1,045.13
TABLECAPTAINNN – $766.08
tdlucky1973 – $561.53
BadBeatMyWife – $411.60
WPFK – $301.70
HodorHodorHodor – $221.14
Cer$ei 99 – $162.10
Blu_PA – $118.82
PokerStars PA $10 Sunday Storm Six Max
463 entries (327 entries, 136 re-entries)
$5,000 prize pool ($786.70 overlay)
seanm972 – $892.96
Tucker16206 – $627.60
PetCheetah101 – $441.28
6KeepEmLow4 – $310.27
jakey27 – $218.16
AlphaScalper – $153.39
PokerStars PA Winter Series Sunday $200 Sunday Special SE
246 entries (175 entries, 71 re-entries)
$50,000 prize pool ($4,244 overlay)
FrosyTheProsty – $9,617.42
and_porter – $7,168.35
chrisc15201 – $5,343.01
tlamb43 – $3,982.47
homietheclown – $2,968.37
Paul 0akley – $2,212.51
ElegantGinger – $1,649.12
dontdoubt1out – $1,229.19
inoibluffindou – $916.19
PokerStars PA Sunday $250 Sunday High Roller Six Max
55 entries (38 entries, 17 re-entries)
$12,815 prize pool
deadtosolve – $4,570.37
CL91129 – $2,818.43
WallsTalkin – $1,738.06
mcmullend17 – $1,071.82
65freak777 – $660.97
wolfofbrdst – $576.35
PokerStars PA Winter Series $30 Mini Sunday Special
740 entries (532 entries, 208 re-entries)
$20,202 prize pool
BigBetBully – $3,440.29
Myrmidon45 – $2,521.40
Slevidge – $1,848.18
Travayame – $1,345.71
plo_head – $993.00
wolfofbrdst – $727.86
chipjack0202 – $533.52
Chuck Chill Out – $391.07
trey14321 – $286.65