PokerStars Accepts First Sports Bet, Launching Daily Fantasy Sports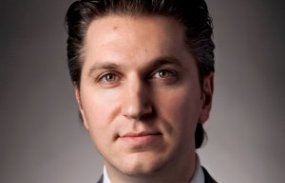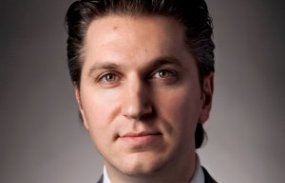 During the announcement of the company's financials for the previous year, Amaya GamingChief Executive Officer David Baazov(pictured) announced an extremely optimistic outlook in New Jersey and globally due to new innovations.

Perhaps the biggest note of the Amaya teleconference was the development and rollout of a sportsbook within the PokerStars platform. Baazov noted that the first sports bets through the PokerStars-backed sportsbook have already been accepted in selected markets as the company looks to move forward with the product by expanding into other markets over the second quarter of 2015. By the end of the year, Amaya Gaming and PokerStars are expected to have the sportsbook open for business worldwide.
The reasons for Amaya to introduce a sportsbook as an option for its customers are rooted in keeping as much of the market share as possible. By having a sportsbook, Amaya is looking at keeping its customers on site instead of seeing them go to other rooms to take care of their sports bets. In Amaya's viewpoint, it is simply adding another part to its online gaming portfolio.
In the United States, Amaya also has some lofty ambitions. The company is looking at launching its own daily fantasy sports option by the start of the 2015 NFL season.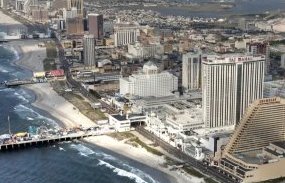 After being shut out of the market since its inception, Amaya believes that the licensing issues that have plagued its entry into the New Jersey market will be resolved within the next few months. With this in mind, Amaya estimates that it will bring PokerStars to New Jersey at some time during the fall of 2015. That timing would coincide with the opening of the Amaya DFS option, which would be open to US residents, with the PokerStars client.
Finally, Baazov opined that, through the PokerStars outlet, Amaya is looking at doubling the online poker business within a five-year time span. To achieve this goal, Baazov posited three areas where PokerStars would look for growth: expanding into new markets, increasing promotions and marketing, and development of innovative poker options.
When asked about potential markets internationally that PokerStars might target, Baazov noted that growth of the game was most likely in South America and Asia. As far as the United States, Baazov indicated that Amaya was working with the legislators in California and Pennsylvania and would look to enter into those markets. Most notably absent in Baazov's statements was any move by Amaya/PokerStars into the Nevada online poker market or Delaware's online gaming network.
We'll keep you posted on the latest.
Want the latest poker headlines and interviews? Follow PocketFives on Twitterand Like PocketFives on Facebook.