PokerStars Launches Mobile Client in UK
Online poker players in the United Kingdom are falling in love with PokerStarsall over again this Valentine's Day, as the world's largest online poker room has launched a fully featured mobile version of its client for U.K. customers. PokerStars Mobile is available for the iPhone, iPad, and iPod Touch, as well as a wide range of Android phones and tablets.

While PokerStars Mobile isn't quite as robust as the regular software client, it's pretty close. All Texas Hold'em, Omaha, and Omaha Hi/Lo games are available for real or play money in ring game, sit and go, and multi-table tournament formats. The usual lobby filters and the "Find Player" function are included, as are a four-color deck and the ability to change seats.
Hardcore grinders will not be able to massively multi-table, but multi-tabling on a smaller scale is still supported. iPhone and iPod Touch users can four-table, iPad owners can five-table, and those using Android devices can play on up to four real money tables and three play money tables at a time.
Features that are unavailable on the Mobile version of the PokerStars client are the Cashier, Home Games, and note taking.
Just like when using a standard PC, players cannot be logged into their accounts on more than one device simultaneously. Players can switch devices, though, simply by logging out of one and logging in on another, which can be a helpful safeguard. For example, if someone has to leave suddenly or their power goes out mid-tournament, they can just move from their PC to their smartphone and keep chugging along.
Those moving from device to device during a cash game will have to stand up from the table and risk losing their seat, just as if they were switching PCs.
"PokerStars Mobile is more than just the migration of the existing PokerStars game product to the mobile platform," said Jeffrey Haas, PokerStars' Director of New Platforms, in a press release. "It's an intentional product designed specifically for the form factors of mobile and tablet devices, and the different ways people play games on them. This is the best authentic poker experience available for mobile devices today."
Early reactions have been extremely positive. PocketFives member mcandrews3rdposted in a Poker Sites thread on Tuesday, "Pretty awesome on first impressions. Can play anything you would on the normal site, can multi-table pretty easily."
osborn99 agreed, adding, "Had a test on my A500 Android tablet. I can't believe how good it is."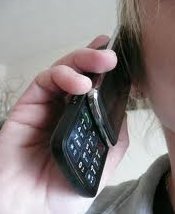 Heavy users of PokerStars Mobile might have to watch their data usage if they do not have an unlimited data plan. According to the PokerStars Mobile FAQ, someone who plays on a single table for one hour should expect to download "a bit less" than 1 MB and upload around 500 KB. As with any application that uses data, it is advisable to use a wireless connection when a safe one is available, as it will save mobile data usage and typically be more reliable than 3G service.
As for using the mobile phone as an actual phone while playing poker, the PokerStars Mobile app will be sent to the background if a voice call is answered. The player will automatically sit out of any games when this happens and will be disconnected from PokerStars completely if he or she does not return within 25 seconds.
All versions of PokerStars Mobile can be downloaded using the Download Wizard at PokerstarsMobile.com. The versions for Apple devices can be acquired directly from Apple's App Store. Sign up for PokerStars today.